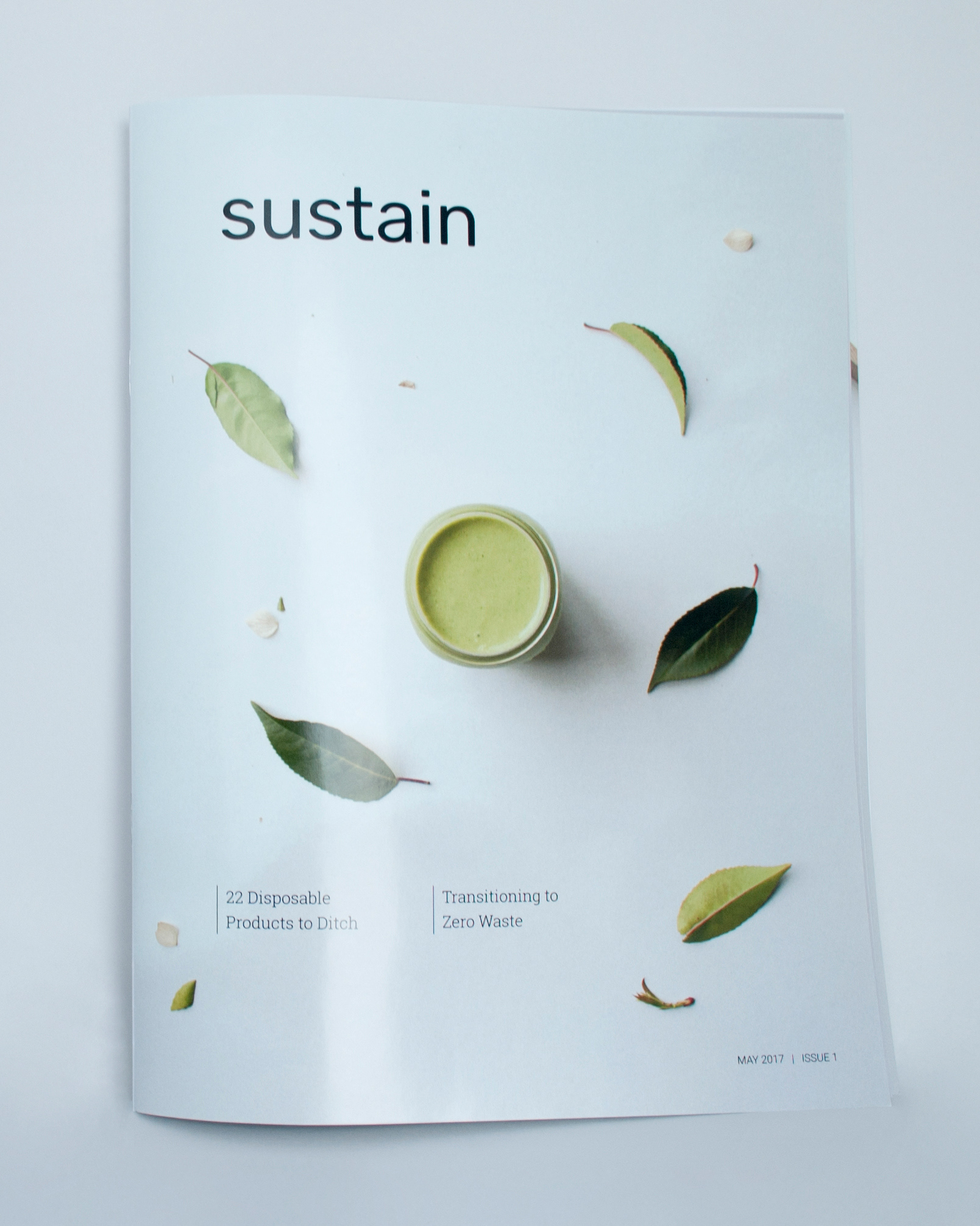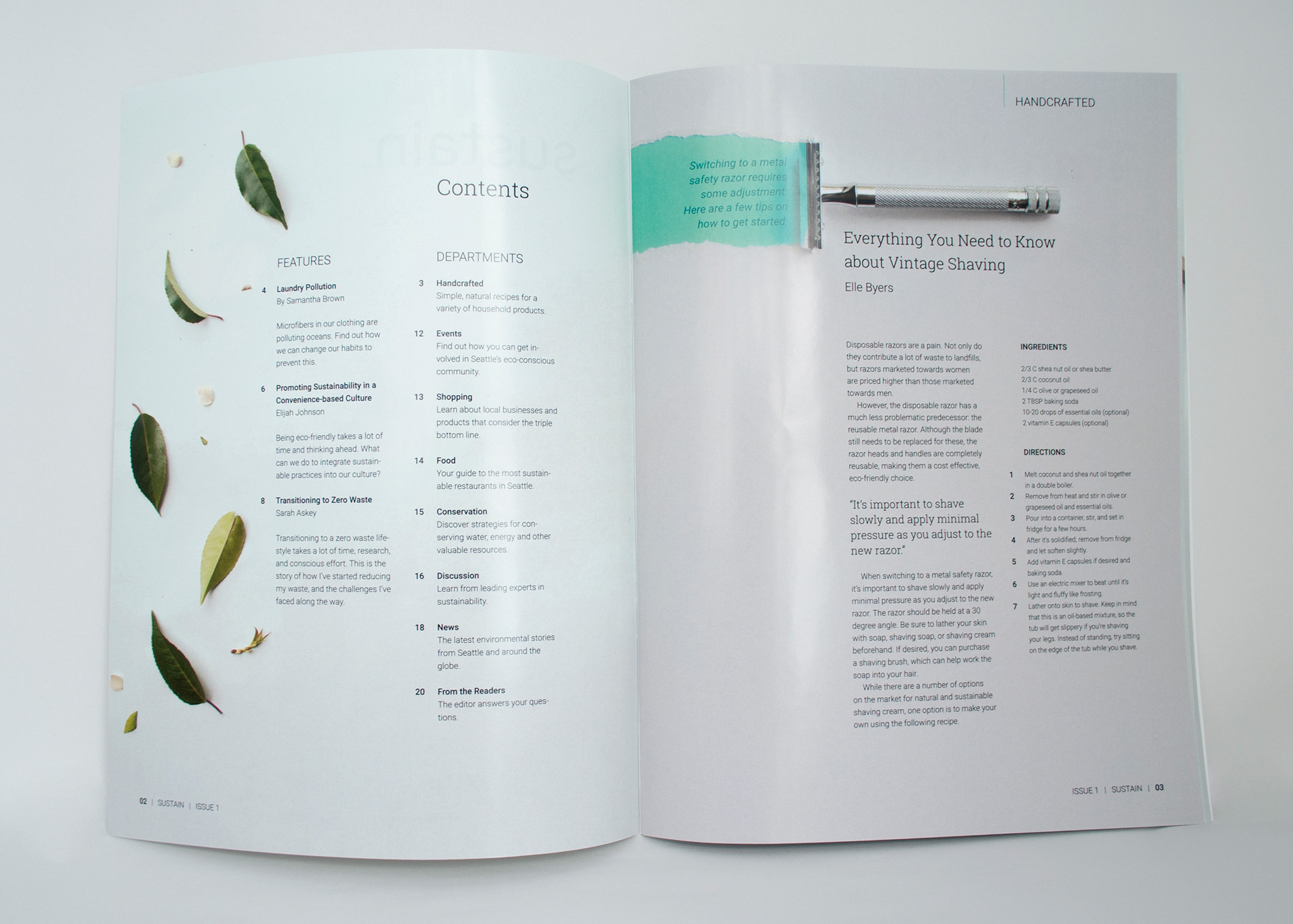 This publication project is intended to be a lifestyle magazine for Seattle's environmentally-concious demographic. I produced all the content, including the photographs and text.
1. Audience & Story
My publication would be intended for Seattle residents who are interested in sustainability; this demographic tends to be younger, consisting of adults in their late 20s and 30s. This group is typically interested in outdoor recreation and is college educated. Sustainable living can be a bit pricey sometimes, so they tend to have stable careers and disposable income. They are ethical consumers and are interested in topics such as the Zero Waste Movement, healthy living, and clean energy. The audience will probably be predominantly female.
The publication would be a resource and lifestyle magazine; it would provide information about sustainable restaurants and stores in Seattle, tips for conserving resources, recipes for household products, and related news and events.
2. Mood Board
I liked imagery of plants and the use of a lot of white space. I originally planned on incorporating a combination of photography and illustration, but I later decided to keep it simple and stick with only photography.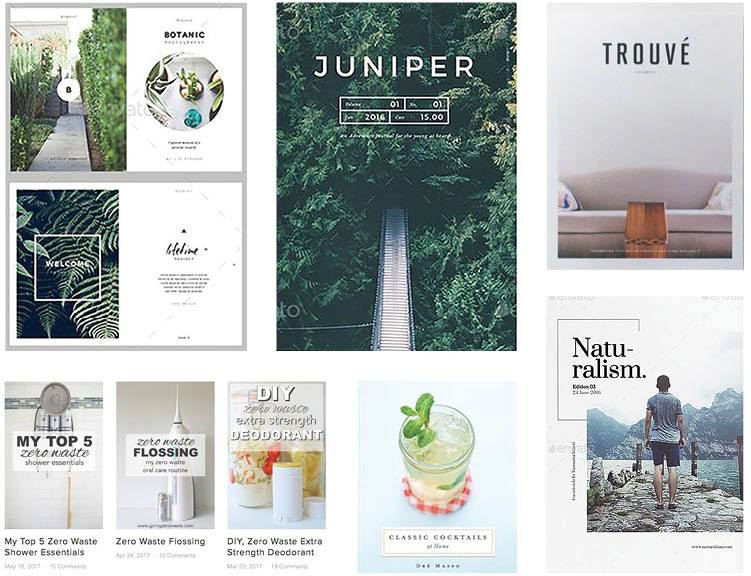 3. Visual Audits
I researched both Seattle-focused magazines, sustainability magazines, lifestyle magazines, and Zero Waste blogs. There was a bit of variation, especially with the Seattle magazines, but most of the magazines and blogs used a lot of white space and natural light. Some Zero Waste blogs I looked at utilized aerial photography to showcase ingredients or Zero Waste products.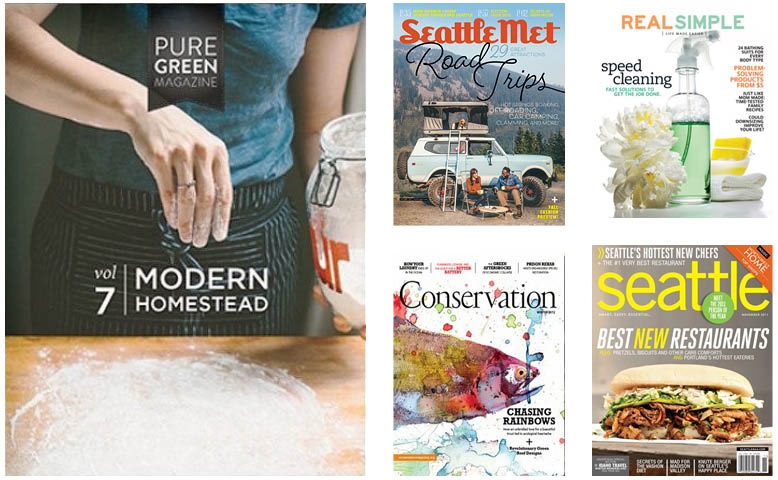 4. Sketches
We had to create all of our own content, including everything from body copy to photography to illustrations. I began brainstorming by sketching the kinds of imagery that I could include. My most promising sketches included mason jars, plants, and aerial photography. This was similar to the kinds of imagery I found in my visual audit, especially in the Zero Waste blogs.
I also created a variety of sketches for the magazine's logotype. It was between a handwritten script and a sans serif font. I chose the sans serif font to make the magazine feel clean and sleek; the script font seemed a bit too playful to appeal to the audience.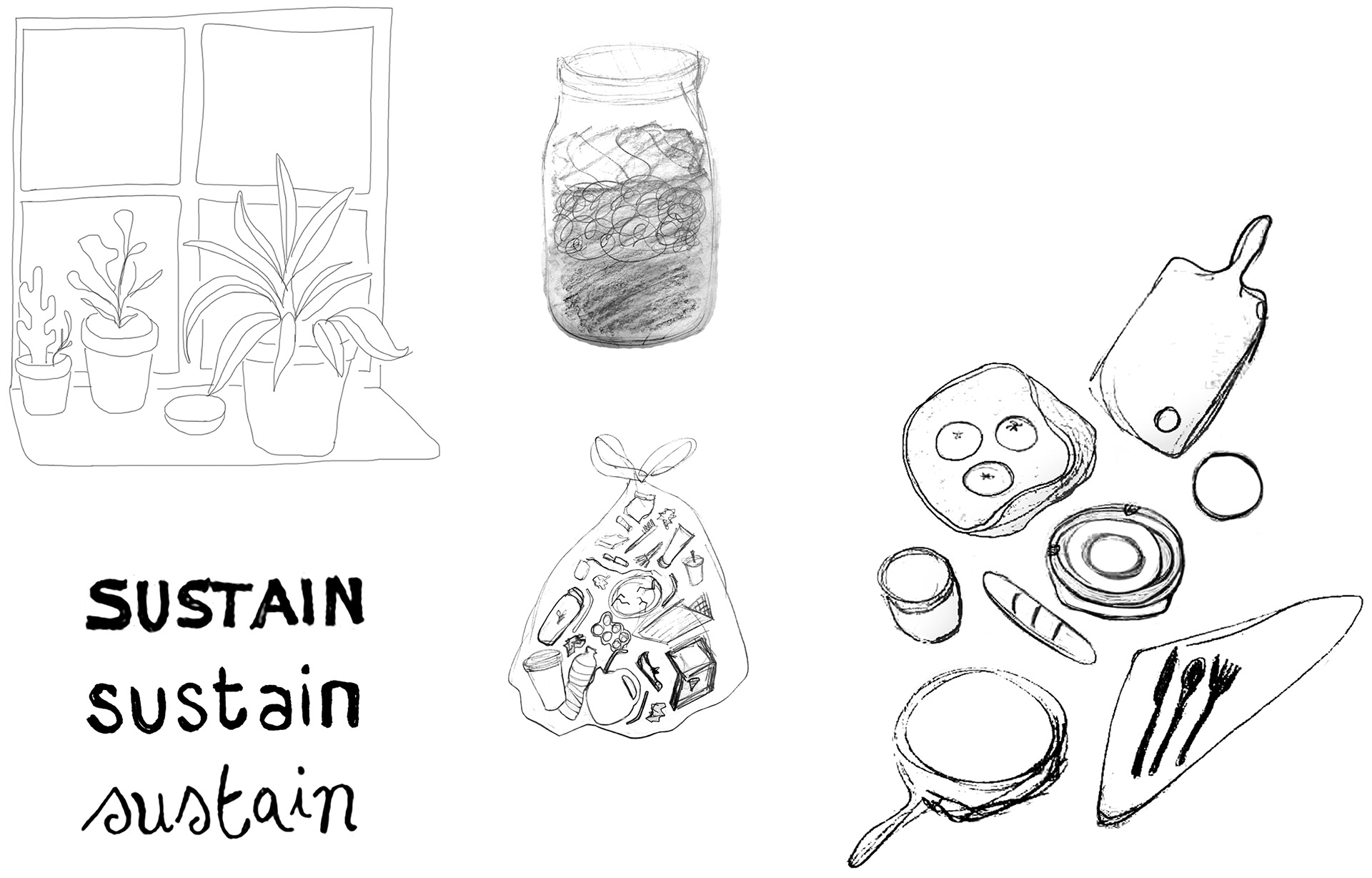 5. Photography
The specific theme I chose to be the focus of the issue was the Zero Waste movement, where people try to minimize their waste by avoiding disposable, one-time-use packaging. For this reason, I gravitated towards related imagery of mason jars, bamboo toothbrushes, and soap.
I first took photos at Whole Foods and Starbucks with reusable cups, mason jars, and grocery bags. However, these photos turned out too dark. Next I tried taking photos of in front of a large window. The lighting was better this time, but I struggled to make the images cohesive and fit elegantly into the layout. The solution that finally worked was arranging the items on paper and taking aerial photographs.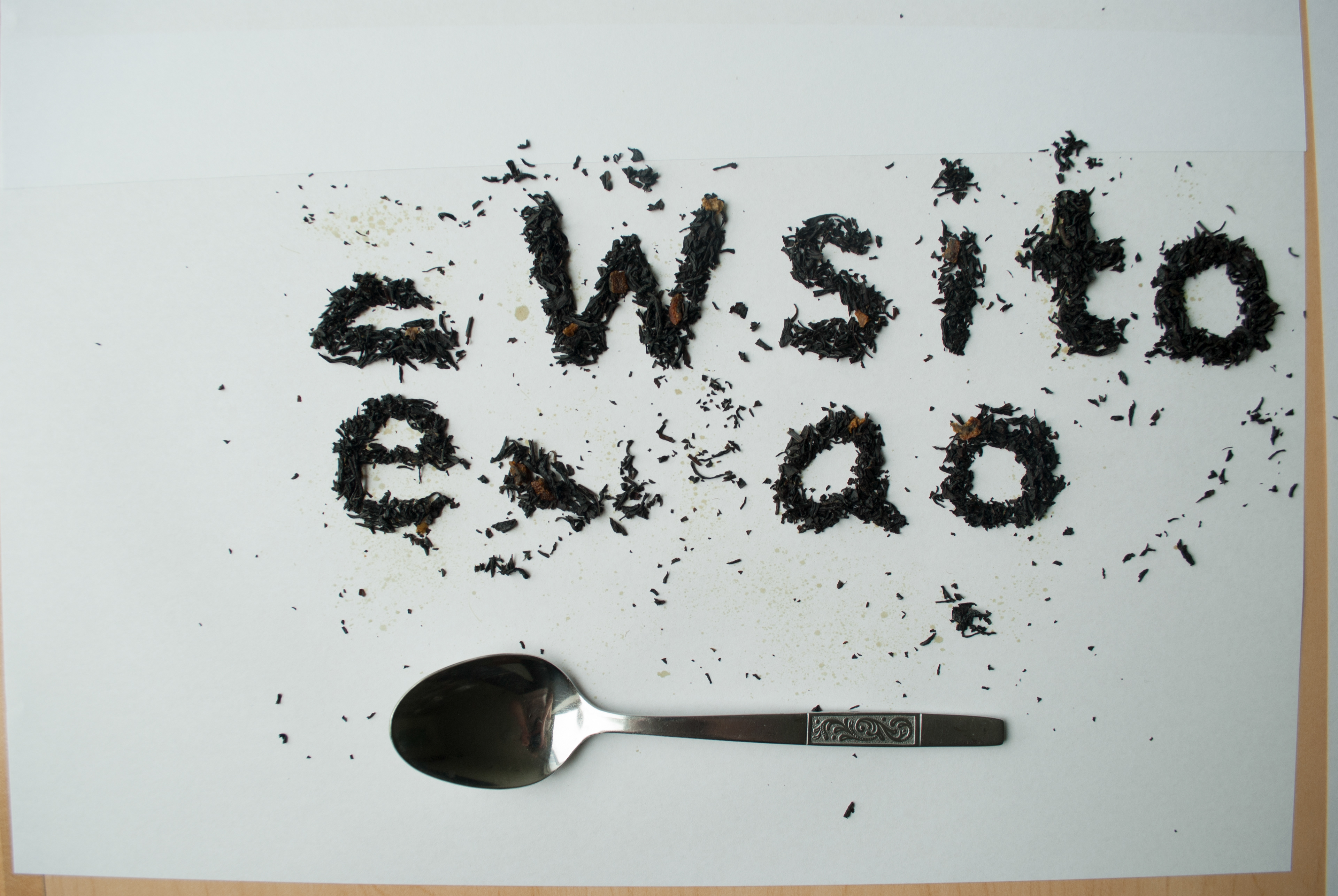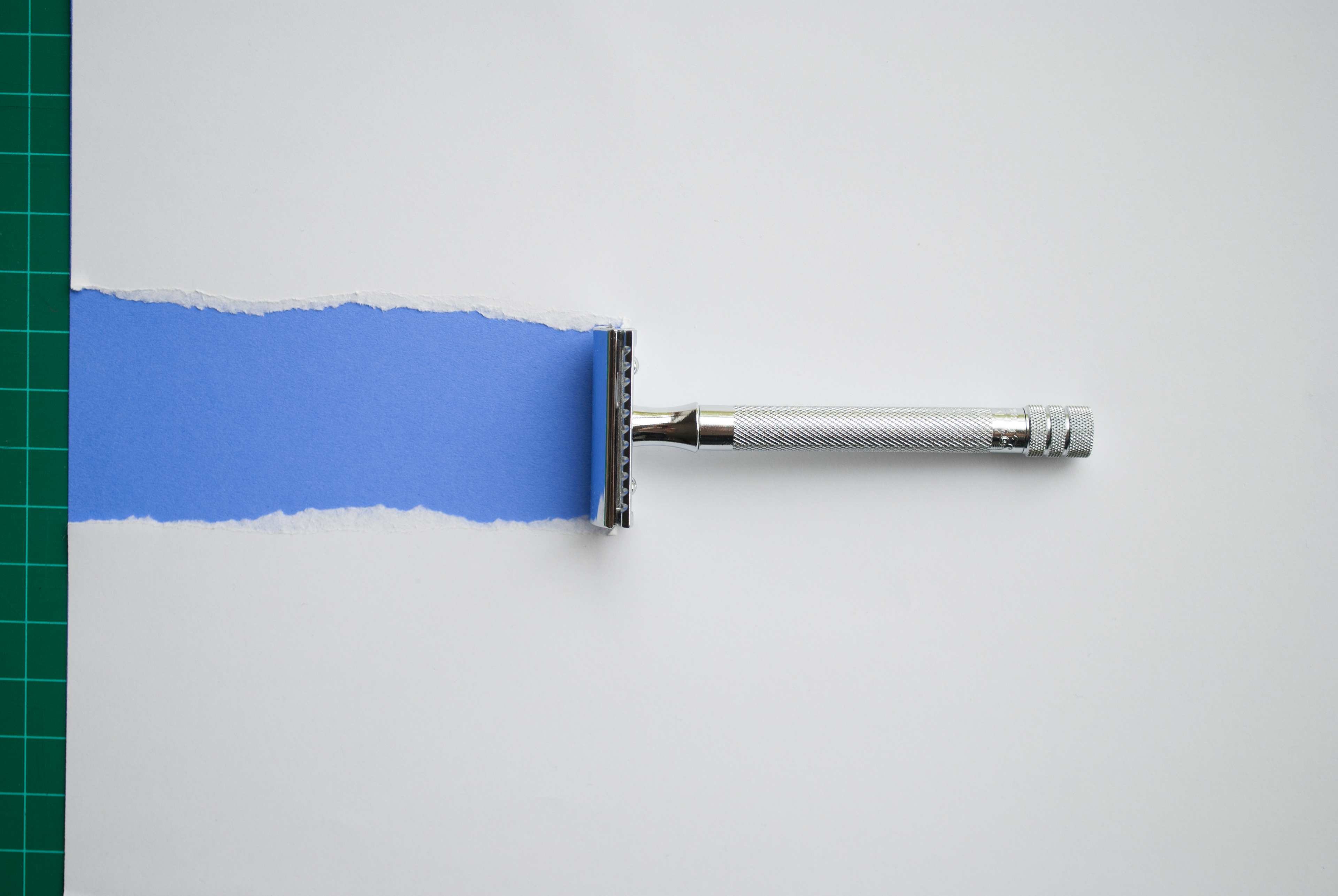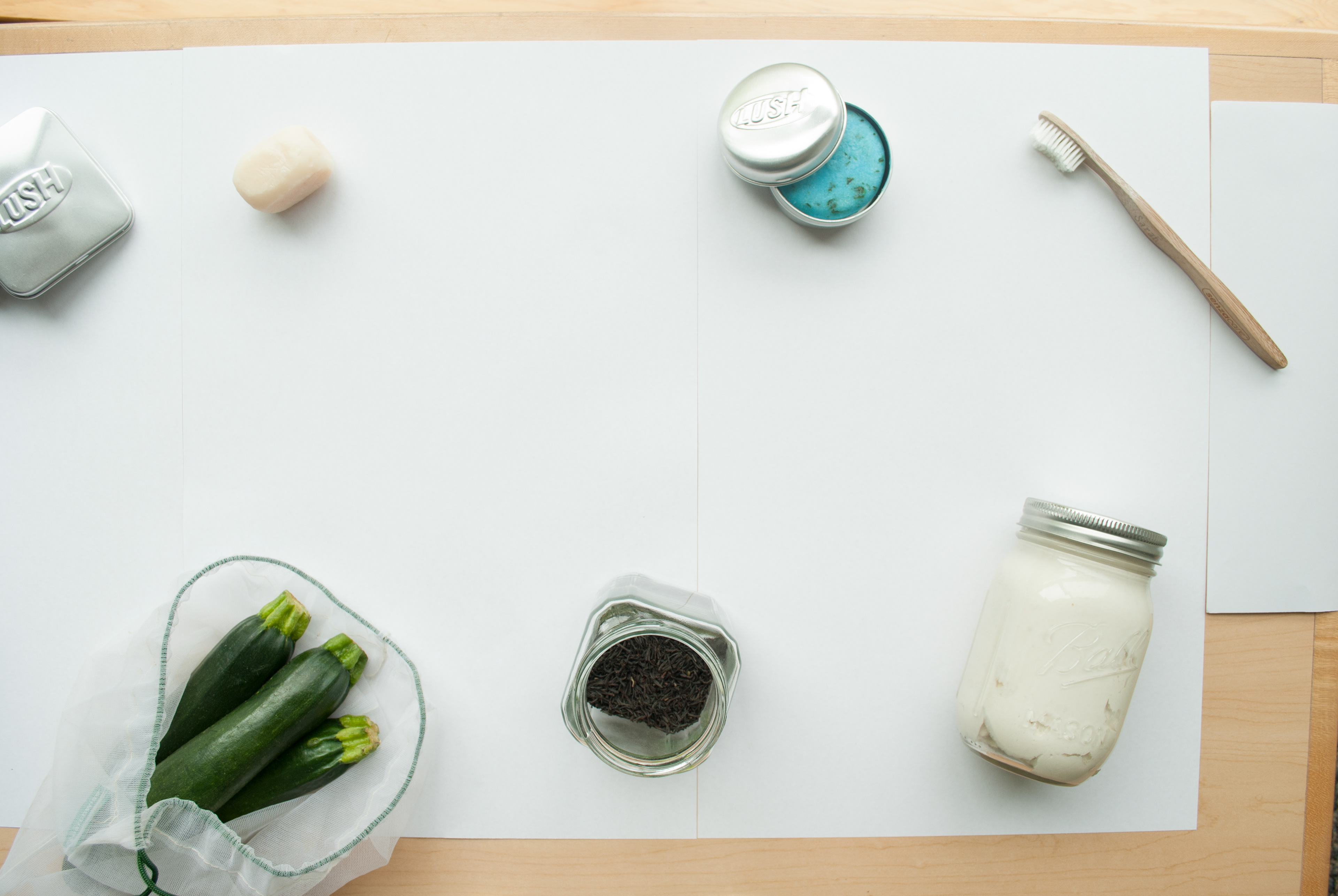 6. Final Product
After many unsuccessful variations, I was able to produce a cohesive magazine that used natural lighting, white space, and nature-related imagery.
I was most excited about the tactile elements I included in the magazine, such as the razor (I cut a piece of paper with the razor and photographed it) and the typography made from tea leaves (although the type has room for improvement).
I learned a lot in the process of making this publication, including how to better approach photography. (Taking photos that need minimal editing is key). I also discovered the importance of experimentation and doing things by hand before creating digital versions (handmade elements feel more authentic). The most important thing I learned, however, was the importance of concept. It's tempting to jump right in and start photographing or designing, but without a well-thought out concept, it's guaranteed to be a waste of time. If something isn't working, I've realized that I need to step away from the computer and take a break or go back to brainstorming or sketching. Having a solid concept that I can visualize makes a huge difference in the quality of my design.